A baker is no good without their tools, right? Well now that you've learned about some ways to decorate cakes, it's time to build your arsenal of baking essentials. There's no need to stock up on every decorating tool out there. With a few basic items, you can quickly level up your dessert game. Here is our guide to the best cake decorating tools for beginners!
Decorating Turntable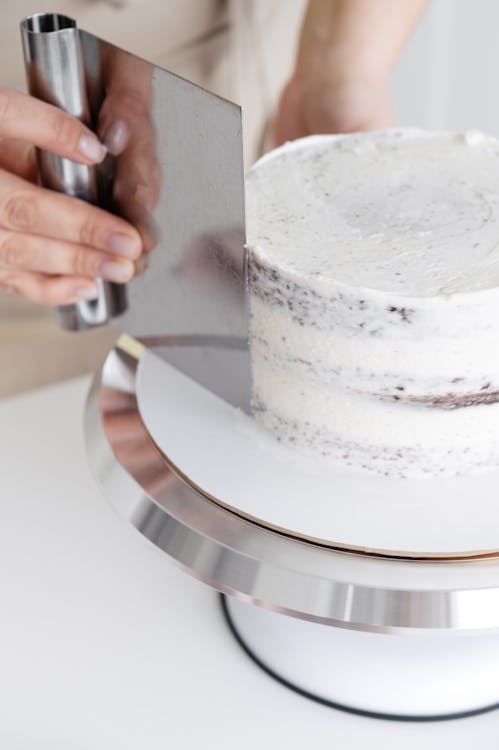 On the multi-purpose turntable, you can ice, decorate,  and serve your cakes. This tool is ideal for icing smooth edges or piping borders on your cake. Most turntables have a non-slip base which keeps your cake in place as you work.
---
Related post: how to store cupcakes overnight
---
Icing Smoother
Give your cake a clean finish with the icing smoother. This tool is a stainless steel blade which helps you master your icing edges every time!
Piping Set – Bags and Nozzles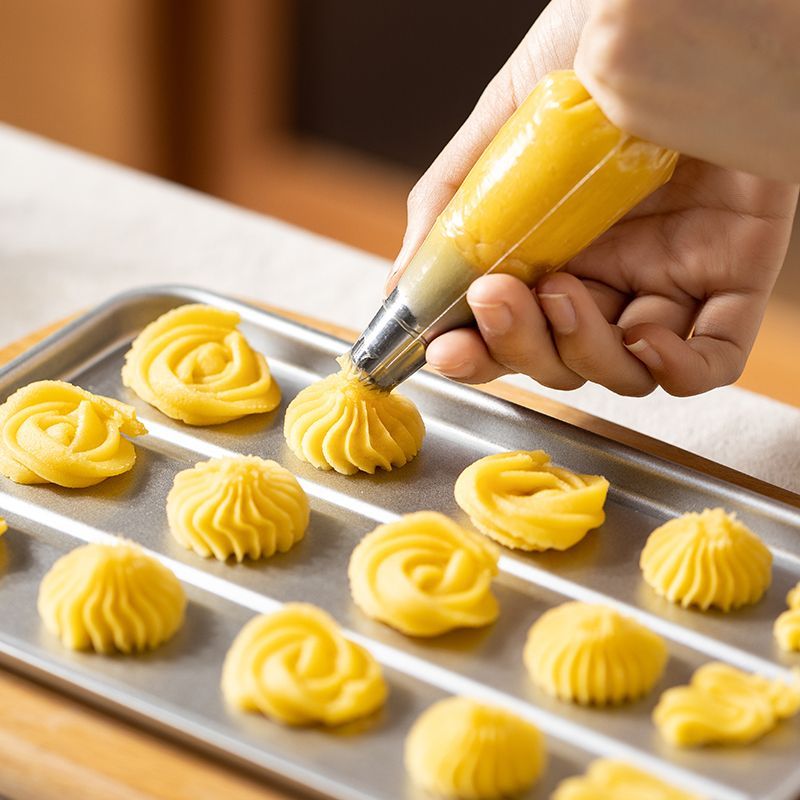 Piping sets come with a variety of different shapes and size nozzles. Along with the nozzles, comes piping bags. There are two types of piping bags, reusable and disposable. Disposable bags are easier to work with while reusable ones are best for the environment.
---
Related post: where did cupcakes originate
---
Cake Lever
When making a layered cake, the lever does its job by making sure every cake layer is consistent and even. Good levers come with an adjustable blade which makes your job easier.
What Tools Do We Use?
Because of the range of cakes we have, at Azidelicious we use lots of different tools to help us decorate our cakes to our best ability. Some of the basic tools we for almost every cake are things such as the lever, turntable or the icing smoother. For our more advanced cakes such as the two tier orange blueberry or two tier chocolate cake we use most of the basic tools, only in larger sizes.
Now that you know some of the best cake decorating tools for beginners its time to roll your sleeves up and get baking!
Related product categories: